30 Second Celebrity Makeup Transformations
1 season, 1 episode
Want to look like a star? YouTube makeup guru Kandee Johnson shows you how to transform into your favorite icons in 30 seconds flat.
Season 1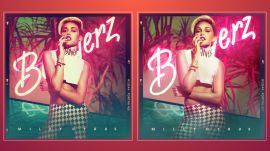 Play
Beauty
Famous in 30 Seconds: Miley Cyrus
In this amazingly quick tutorial, YouTube makeup genius Kandee Johnson demonstrates how to create Miley Cyrus's beauty look. Check it out!